FREE ENGLISH CLUBS Site Menu
Categories
Новости 2 клубов в Киеве
[14]
Новости 2 наших английских клубов в Киеве по адресам: - метро Печерская, пер. Кутузова 4А, ком. 104. - метро Академгородок, ул. Ирпенская 76, ауд. 33.
Наши Новости
[4]
Общие новости
Nearest Holidays in UK and USA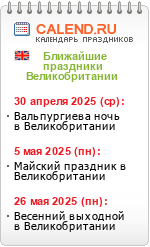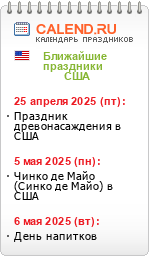 (all pages in English language are under translation and construction, but CONTACTS OF ENGLISH CLUBS ARE UP-TO-DATE)
English Speaking Club:



Welcome to our International Network of English Clubs!
Our Network includes comfortable Free English Discussion (Conversation) Clubs and Movie Clubs.




Russian Speaking Club for foreigners in Moscow
How to find us, Contacts in different cities
Cooperation
Our Awards

Membership in our clubs is absolutely free for everyone!

Our English Discussion Clubs actually work and make meetings in plenty of cities. Clubs in Moscow, Kiev, Kharkiv, Dnipropetrovsk, Lviv, Lugansk, Krivoy Rog, Donetsk, Zaoksky (Tula region) invite you!

If you want to spend Friday evening with new friends, we invite you to "Friday Nights" - Friday sittings. In a friendly atmosphere we sing songs, discuss various topics, drinking tea and all of this in English! : ) The program is developed for everyone, is free of charge and free for visiting.

Meetings in our clubs run in a comfortable environment every Friday evening, start at 18.00 or 19.00 (call for definition) and last until about 21.00 or 22.00, if our companionship is prolonged with a cup of tea and sweets : )

Also on the site are presented Clubs, which have meetings on OTHER DAYS OF WEEK (info below).

After the session our visitors can individually socialize and make friends with foreigners - the leaders of English clubs, as well as find like-minders and establish contacts with other visitors of our clubs.


There are some questions we want to ask you:
Do you want to communicate in English better and join interesting English-speaking friendly company?
You used to learn English, but you lack linguistic practice?
Do you want to find new friends, communicate with foreigners and immersed in English people?
Do you want to watch films in English and discuss it enjoying tea?
Solve your problems with us! : )

Live practice of English language and communication with foreigners for free in our club - the best opportunity to reinforce English and to speak freely! Your immediate communication and your surroundings - an English language environment - is more effective than English courses, classes, lessons and a tutor!


For most of the leaders of the clubs in English - native. They are all from different English speaking countries and are native speakers. And of course, they bring with them to class the special atmosphere of the "living" language that makes the learning process is not only effective but also interesting.


Call us and come to our free clubs in English!
You can contact us by phone on weekdays in cities:
Moscow, Kiev, Kharkov, Lvov, Dnipropetrovsk



Moscow

English club on Fridays -
(495) 972-0032
(495) 728-0858

Watching movies (on Thursdays and Sundays, call for details) in English with subtitles + discussion, dialogue -
(905) 796-1897

Moscow Russian language practice club on Fridays +7 (965) 429-69-39
Study Russian language in Moscow for free!


Kiev

English club on Fridays:
(044) 581-1989
(044) 599-6361
(044) 516-5847
(044) 229-2838
(050) 357-3785 (MTS)
(098) 419-9099 (Kyivstar)
(063) 617-4929 (Life:)
(068) 803-0110 (Beeline)

Movie night (Saturdays at 18.00 on Rusanovka - Metro Left-bank) - films in English with subtitles + discussion, dialogue: (093) 325-2527 (Linda)

English language courses for free, Kiev (on Sundays at 17.00 - Metro Kharkov, left bank or Darnica)

... more English clubs in Kiev



Kharkov
English club on Fridays: (057) 757-9320
(063) 131-0595


Dnipropetrovsk:
English club on Fridays;
Film club - watching movies (on Sunday) in English with subtitles + discussion, dialogue:
(056) 788-4609
(063) 697-4075 (Life:)


Lviv
English club on Fridays;
View the movie (also on Fridays) in English with subtitles + discussion, dialogue:
(032) 247-2750
(097) 934-5761 (Djuice)
(093) 468-2584 (Life:)

Krivoy Rog:
(O56) 4O1-77O1, (O68) 411-5518 (Beeline); (O93) 541-7669 (Life)

Lugansk:
(English Club on Sundays and Fridays): (O95) 2O3-4598, (O95) 177-4662, (O93) 279-5911

Donetsk: (O93) 929-8576

If you use "Skype", you can learn more about our club at our managers during the day on weekdays and chatting on-line.
Our facebook group: www.vkontakte.ru/club15846522
If you are interested in free online english (studying), the group has a large number of people wishing to learn or communicate in English online, which is the best practice of the English language, without leaving your computer.
Also in our group, you can watch online funny videos, cartoons, interesting films in English with English subtitles (in huge quantities) or free download in our Video section!





Keywords: learning English, learning English for free, on their own, with aliens, free admission, free to visit the cinema, the English language, communication, overcome, learn to communicate, download, occupation, class, English courses, discussion, free conversational discussion club

break the language barrier, foreign media, free download dictionary, exercises, English-Russian and Russian-English language environment, the environment, English with foreign carriers, British, British, an Englishman, an American, in Krivoy Rog, Dnepr, Lviv, Kharkiv

Moscow free Russia, Ukraine, anglіyska mova, spіlkuvannya, videos, movies, videoklass, video club, Kino, kіnoklub, podolati, navchitisya spіlkuvatisya anglіyskoyu movoyu, dіskusії, zagruziti, zavantazhiti, zanyattya courses anglіyskogo bezkoshtovno, bezkoshtovny anglіysky rozmovny dіskusіyny Club

, podolay movny bar'єr, іnozemets nosіy, download bezkoshtovno zanyattya, movna, movne otochennya, free, English speaking conversation club, speak in Moscow, Kiev, Kharkov, Kyiv, Kharkiv, Dnepropetrovsk, Harkov, Dniepropetrovsk, Lviv, Dnipropetrovs'k,

Lvov, Dniepropetrovs'k, video movie club, english films, free english cinema and discussion club, movies in english, speak english language, in Russia, Ukraine




http://english-clubs.net/
___________________________________________________
Понравилась статья?
Сохранить в Закладках, в Социальных сетях, ВКонтакте,
Добавить сайт в Избранное, Отослать по e-mail себе или другу, Распечатать:
Нравится


2014 New Year Countdown
New Year Comes Soon!


Calendar
« Апрель 2014 »
Пн
Вт
Ср
Чт
Пт
Сб
Вс
1
2
3
4
5
6
7
8
9
10
11
12
13
14
15
16
17
18
19
20
21
22
23
24
25
26
27
28
29
30